Manchester: Twin British Salafi sisters aged 16 'fled home at night to join Islamist fighters in Syria' – by Alex Wellman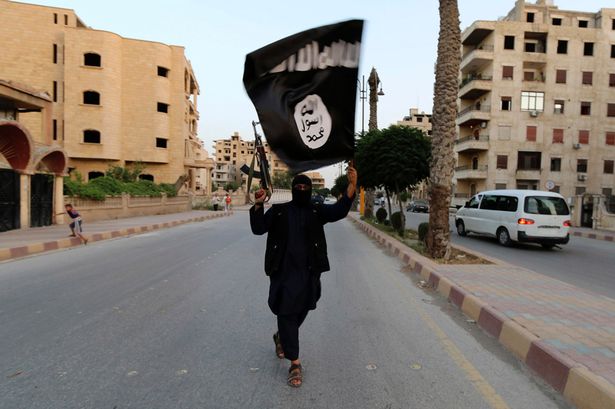 Twin sisters from Britain have fled their beds in the middle of the night to join Isis fighters battling a holy war in Syria, it has been claimed.
The 16-year-olds crept out of the family home in Manchester as their parents slept and boarded a flight to Turkey before making their way to war-torn Syria.
The girls, who are thought to be originally from Somalia, were discovered missing by their parents who went into their room at 8am in the morning.
The frantic couple rang police to report them missing, but investigators then discovered the girls had taken their passports and flown to Istanbul.
They are understood to have then made their way into Syria.
According to the Sun on Sunday, the girls are thought to have travelled to Syria after their elder brother, believed to be an Isis fighter, went out there.
A source said: "Two young girls don't go to Syria to take in the sights so their family and the police are understandably worried.
"Flying to Syria is not an offence in itself and they have been in touch to say they are safe and well.
"But they have told their family they are not coming home."
Police are investigating how the girls managed to afford to buy the tickets and travel, leading some to fear the journey was funded by Islamist rebels.
Friends of the pair had claimed they were both so devoutly religious that they demanded pals not talk to boys.
Family members have denied the girls had fled, but Manchester Police admitted they were investigating a report of them disappearing.
The spokesman said: "We are attempting to confirm their current location and secure the well-being of both girls."
News of the girls going to Syria comes after the government revealed around 500 British extremists had travelled to the country.
Among them was former Cardiff schoolboy Nasser Muthana, 20, who appeared in an Isis recruitment video and warned Britain should be "afraid" after he posted pictures online of homemade bombs.
Isis warlord Abu Bakr al-Baghdadi has declared a caliphate – Islamic state – in parts of Syria and Iraq after weeks of brutal fighting.
The Islamist fanatic, whose battle-hardened followers have wreaked havoc in the Middle East, has said he aims to stretch the caliphate across southern Europe – taking over Spain and Rome.
Source :
http://www.mirror.co.uk/news/uk-news/twin-british-sisters-aged-16-3819229
Comments
comments