Pak-origin man named minister in Canada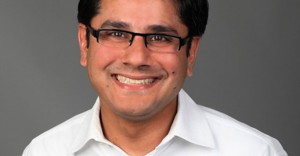 TORONTO: Yasir Naqvi became on Monday Canada's first minister of Pakistani descent.
He was sown in as minister for labour in the Ontario cabinet of Kathleen Wynne who recently succeeded veteran politician Dalton McGuinty. Mr McGuinty resigned last year as Premier (chief minister) and head of Liberal Party in the province.
First elected to the Legislative Assembly of Ontario in October 2007 from a diverse, urban riding of Ottawa, Mr Naqvi served as the Parliamentary Assistant to the Ministers of Community Safety and Revenue, until he was appointed the Parliamentary Assistant to the Minister of Education.
As an MPP (member provincial parliament), Mr Naqvi introduced four private member's bills — the Safer Communities and Neighbourhoods Act, the Independent Board of Public Health Act, the Escaping Domestic Violence Act and the College and University Student Associations Act.
The Ottawa Citizen, one of the leading newspapers of Canada named him as one of its "People to Watch in 2010". Ottawa Life magazine also included him in its Tenth Annual "Top 50 People in the Capital" list for 2010.
Mr Naqvi was born and brought up in Pakistan. He migrated to Canada with his family in 1988 at the age of 15. His father Anwar Abbas Naqvi decided to leave Pakistan after he was imprisoned for participating in the Movement for Restoration of Democracy (MRD).
Mr Naqvi's elder brother Ali Naqvi, an immigration lawyer, is an active member of Canada's left-leaning New Democratic Party (NDP).
http://dawn.com/2013/02/12/pak-origin-man-named-minister-in-canada/
Comments
comments