Deobandi terrorists continue to get a free ride while attacking Army and Navy assets – by Minahil Khan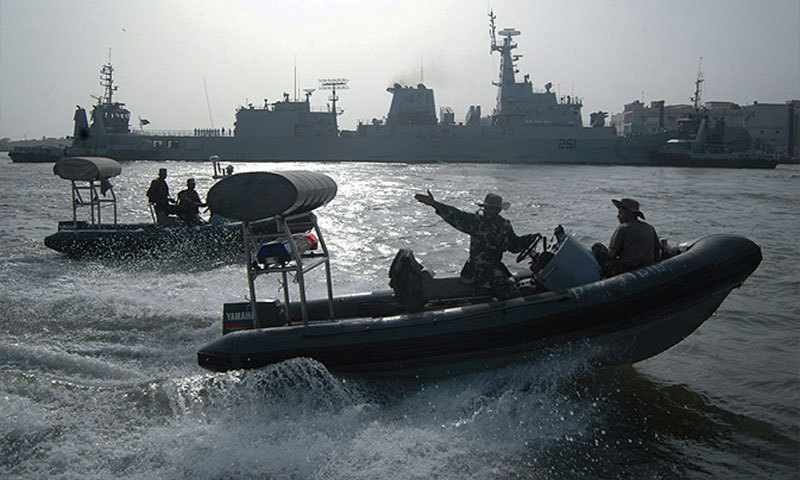 According to Dawn and other media sources the investigation report by intelligence regarding the issue of Dock yard Assault has come out into the open. The attackers, according to the reports, were none other than Sindhi group of Taliban. The members of this group are currently occupying various positions in the Federal, Provincial, and Divisional Government. More than twenty-one people have been arrested so far, fourteen of which are government employees and three of them belong to Larkana and Sakhar. A majority of the arrested people constitutes of Sindhi speaking but a few of them are also Urdu, Balochi, Siraiki and Punjabi speaking.
Three Navy officers were arrested earlier and they are also said to be from Sindh. LUBP posted a detailed report in the last week of August. The said report featured the rise of Deobandi Terrorist activities in Sindh and Balochistan. The report discloses the way these sadistic forces keep flourishing under various guises and names.
Pakistani mainstream media does not depict this network in all its entirety and the way it is seeping deeper and deeper in Pakistan. Rather it is envisaged in mere bits or as a hoax which should not be feared or taken seriously. The situation is much more dire than first meets the eye and terrorist activities are running amok. When LUBP identified the Deobandi Takfiri terrorist ideology and its racial, linguistic and national identity, the nationalist Sindhi, Pashtoon and Baloch abused the site.
with the passage of time various evidences have come forth which have confirmed LUBP's point of view. The terrorists are taking advantage of the extreme poverty of such areas and a shocking number of children have been converted to Deobandi Takfiri school of thought.
While this network is spreading its roots and feeding off of the misery and fear of the poor, general public remains unaware of the situation. The situation is fraught with complexities since no action is being taken to contain this terror.
People's Party and Sindh government need to reconsider their policies since they do not consider this issue even an issue, much less an imminent threat. It is time to wake up since these activities would never back down or fall back on their own.
These evil forces would stop at nothing to eradicate and slaughter the people belonging to any school of thought except theirs be ot Ahmadi, Barelvi, Shia or minorities without even a morsel of regret.
LUBP has been calling out to chief minister Qaim Ali Shah, Asif Ali Zardari, Bilawal Bhutto to take the necessary steps to tackle this problem. A number of intelligence reports have blown the truth wide open about Takfeeri Madaaris by declaring their clear links with the terrorists training programs. The government urgently needs to take a full scale operation to keep the danger at bay. It would keep the Air Force, Navy and Army Installations safe on one hand and it would also prevent the future sect-based massacre. Arresting Aurang Zaib Farooqi would be a good start.
Related Urdu: https://lubpak.com/archives/323283
Comments
comments