World Shia Forum rejects The New York Times misleading report on Pakistani Shias – by Dr Mukhtar Askari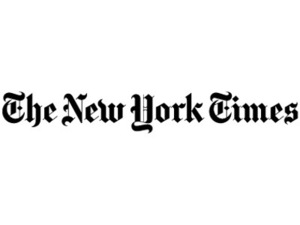 On 3 December 2012, The New York Times published an article titled "Pakistan Reels With Violence Against Shiites", by Declan Walsh, NYT Pakistan Bureau Chief. The previous title of the article (changed afterwards) was "Pakistan's Hazara Shiites under siege" URL: http://www.nytimes.com/2012/12/04/world/asia/pakistans-hazara-shiites-under-siege.html?hpw&_r=0
The article is an example of Oriental piece of journalism with several mis-statements and omissions that serve to misrepresent Shia genocide in Pakistan.
We outline our key concerns, which include errors and omissions as well as some mis-statements, as follows:
1. The article presents the country-wide Shia genocide in Pakistan, in which 20,000 Shia Muslims of all ethnic backgrounds and areas have been killed, as a largely Hazara specific ethnic issue confined to Quetta.
2. The article blames Sunni Muslims, not Deobandis, as responsible for Shia genocide. This Sunni vs Shia sectarian angle hides the internal heterogeneity of Sunnis and also hides the fact that Sipah-e-Sahaba and Taliban (two organizations mainly responsible for Shia genocide in Pakistan) are almost entirely Deobandi militant organizations. Not a single Sunni Barelvi (majority in Pakistan) is a part of Sipah Sahaba and Taliban. More over, the article hides the fact that same Takfiri Deobandi militants who kill Shias also kill Sunni Barelvis, moderate Deobandis, Ahamdis, Hindus and Christians. Thus, violence and terrorism in Pakistan is Takfiri Deobandis vs the rest of Pakistan, not Sunni vs Shia.
3. The article hides the fact that out of total 20,000 Shias killed in all parts of Pakistan, only 700 are Shia Hazaras, i.e., only 3 per cent.
4. The article hides the fact that within Quetta and surroundings, at least 300 non-Hazara Shias have been killed, who, in terms of their minuscule population in Quetta, have the highest death rate due to target killing of any Shia sub-group in Pakistan. Non-Hazara Shias of Quetta are double unfortunate because their deaths are not mourned or mentioned by media and rights groups (including HRW, Amnesty, HRCP etc).
5. In the article, Declan Walsh refers to the case of "26 Hazara men" who were dragged out of the bus and shot. Of course he hides that the 26 victims also included a number of non-Hazara Shias (of Pashtun, Punjabi and Qandahari origin).
It's quite clear that in this lazy report on Shias of Pakistan, Walsh has been misled by propagandists of Hazara ethnic party (Hazara Democratic Party) which, not unlike Imran Khan's PTI and Hafiz Saeed's DPC, is suspected to be sponsored by Pakistan's military establishment. HDP operatives usually obfuscate Shia genocide in Quetta as a Hazara ethnicity specific issue in order to gain political mileage for their ethnic politics and also to obfuscate the real perpetrators of anti-Shia violence, i.e., ISI-sponsored Deobandi militants. It is usual in Pakistani social and mainstream media to see HDP propagandists (mis)appropriate murder of non-Hazara Shias in Quetta and present it as Hazara genocide. In the past, they have presented murder of Qandahari, Punjabi, Baloch, Pashtun Shias in Quetta as Hazara related incidents. It is notwithstanding the fact that even within Hazaras, HDP has very low support. The sitting member of the parliament belongs to the PPP, and majority of Shia Hazaras are very faith-conscious unlike ethno-atheist tendencies of HDP. For details and examples, visit Karbala-e-Quetta, largest internet portal (more than 18,000 members) of Shia Hazaras of Quetta which routinely rejects HDP ethno-fascist tactics and propaganda.
We want to let the NYT and its Pakistan Bureau Chief know that by writing and publishing such misleading reports, they are not at all helping a community (Shia) which is facing a pre-genocide situation in Pakistan. We also ask personal friends and promoters of Mr. Declan Walsh (in Pakistani media and rights groups) to refrain from misrepresenting Shia genocide in Hazara ethnic terms and instead consider the observations we have listed in this post.
Further readings:
List of non-Hazara Shia Muslims killed by SSP-LeJ-Taliban in Balochistan – by Marya Mushtaq
Shia Genocide Database: A detailed account of Shia killings in Pakistan from 1963 to 2012
Is it Hazara genocide or Shia genocide? – by Musa Changezi
ISI-sponsored Shia genocide in Pakistan or Sunni-Shia sectarian violence?
Abdul Khaliq Hazara and the ethnic cleansing narrative – by Marya Mushtaq
Similarities between Khaliq Hazara and Ahmed Ludhianvi – by Raza Ali
Shia Hazaras of Quetta reject misleading report on #ShiaGenocide by New York Times' Declan Walsh – by Jafar Hazara
Fortunately, the Sunni Hazara brothers are safe in Quetta – by Mehdi Changezi
Is Shia genocide an adequate term to describe the plight of Pakistan's Shia Muslims?
Semantics of Hazara genocide or Shia genocide: Why no unity in outrage?
Shia genocide: What's in a name – by Dr Taqi
Imran Khan, Munawar Hasan and Hamid Mir's discourse on Hazara genocide in Quetta
Source: World Shia Forum
Comments
comments