All the terrorist groups including LeJ and ASWJ share a common ideology wth ISIS – Lord Avebury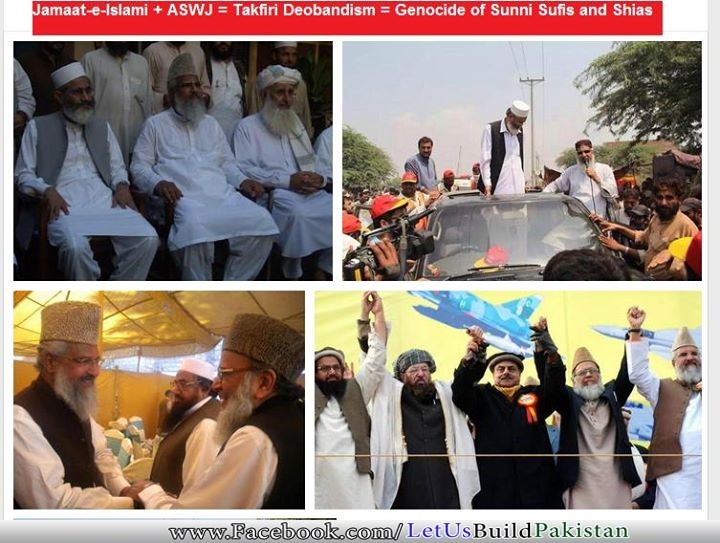 LONDON: All Party Parliamentary Group on Human Rights Vice-Chair Lord Eric Avebury has said that terror attacks on Shias in Pakistan and elsewhere have reached a new dimension with hosts of terror organisations using suicide methods to kill maximum number of Shias just because of their faith.
In an emergency meeting here held after the bombing of Imambargah in Shikarpur, Lord Avebury said that his group has been warning the UN Special Rapporteurs on Religious Freedom and on Extrajudicial Executions and the UK government about the growing menace of extremist terrorism in Pakistan.
He said the Jundallah terrorist group which claims to have perpetrated the atrocity in Shikarpur has been linked to Tehrik-e-Taliban Pakistan (TTP) and announced allegiance to the so-called Islamic State (Daish) last year.
"All the terrorist groups including Lashkar-e-Jangvi (LeJ) and the Ahle Sunnat wal Jamaat (ASWJ) share a common ideology with Daish of hatred and murder of Shia and other religious minorities, and a common objective of replacing democratic government with a 7th century caliphate with a system of law based on cruel and unusual punishments and the subjection of women," he said.
He said that the Daish "ideology is metastasised by thousands of mosques and madaris funded by foreign money" with help from "extremist imams who spread religious hatred and endorse acts of terrorism".
He regretted that the Pakistan police have failed to prosecute the murderers who commit these frightful offences. "The media have been intimidated into silence over hundreds of individual assassinations and attacks on leading members of religious minorities, and witnesses are too afraid to come forward and testify against the criminals planning acts of terrorism," he said. He demanded "vigorous action by Islamabad against the danger that Pakistan faces".
Rubab Mehdi, chairperson of the Imam Hussain Council, said that genocidal campaigns have so far claimed the lives of over 21,000. She said there has not been a single conviction on hate speech and "dehumanisation of Shia who are not only being called infidels but Wajib ul qatl (obligatory to be killed)".
She said: "The education of Shia children has come to a complete halt. Balochistan University had 400 Shia Hazaras, now they have less than four. We see no resolve on the part of the government where yet another committee has been formed to examine Shikarpur blast. Since the creation of Pakistan, committees have achieved nothing. Nobody follows the fate of the injured or the families of victims. One cannot help but wonder as to why the Shikarpur blast did not qualify for an APC or a joint sitting of Parliament. There is no Shia-Sunni conflict in Pakistan. What has not been undertaken by the Pakistan government or any of the international authorities such as the UN Human Rights Council is a systematic examination of the ideology of religious terrorism in Pakistan; the mechanisms and funding by which it is propagated."
She said that nobody in their wildest dreams would have imagined that a mass grave would be dug in the diverse and vibrant Sindh – the land of Shahbaz Qalandar, Shah Abdul Latif Bhittai and Abdul Shah Ghazi, a land that has celebrated peace and tolerance for innumerable years. "We need to realise this is a battle for survival – this is not an attack on Shia but an attack on the colours, diversity and integrity of Pakistan."
Source:
http://www.thenews.com.pk/Todays-News-2-299422-Sectarian-attacks-have-hit-pinnacle-in-Pakistan-Lord-Avebury
Comments
comments