Shameful silence on the massacre of Sunni Muslims by ISIS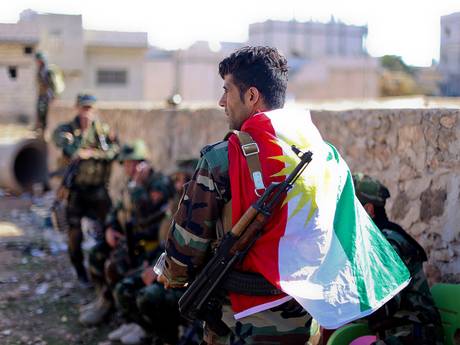 Editor's Note : I condemn all those Shia, Sunni, Christian, Marxist, atheist, liberal and other activists who are silent on the massacre of Sunni Muslims by takfiri Wahhabi Deobandi Khawarij of ISIS in Iraq and Syria. The world must come out of the blatantly misleading and false Sunni vs Shia binary that is used to inflame the situation further. ISIS and Al Qaeda have massacred thousands of Sunni muslims in Iraq. One dishonest tactic is to hide the Sunni identity of the majority of Kurds who are being targeted by ISIS. Using ethnic identifiers is another dishonest tactic to hide the fact that a large percentage of the victims of ISIS genocidal campaign in Iraq happen to be Sunni muslims.
Patrick Cockbrun reports:
"ISIS has inflicted savage punishment on the Sunni Arab Albu Nimr tribe which fought against it in central Anbar. The tribe says that 497 of its members, including 20 women and 16 children, were executed by Isis in massacres aimed at deterring other tribes from resisting Isis….An aid worker says that "some 100,000 people are besieged and entirely cut off by Isis in the Sunni city of Haditha on the Euphrates. The US air force dropped some 7,000 meals but they have received no other supplies.
Comments
comments