White Paper on CJ Iftikhar Chaudhry (Part 1): Pakistan Steel Mills' privatization and its impact on the economy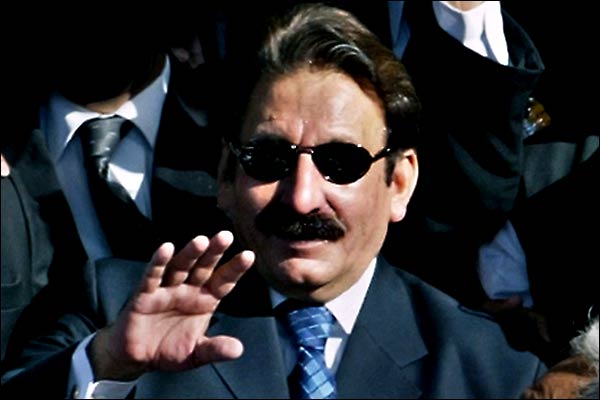 Related post: White Paper on CJ Iftikhar Chaudhry (Part 2): Removal, Reinstatement, Emergency 2007 and PCO Cleansing http://lubpak.com/archives/293855
With just less the a fortnight left in the retirement of Iftikhar Muhammad Chaudhry, it is essential that this character who has single handedly run Pakistan's judiciary in the name of rule of law for last eight years, be unmasked and his impact of his decisions, judgments and remarks be brought to light.
While most people think that Iftikhar Muhammad Chaudhry's rebirth took place in 2007, the fact remains that the systematic destruction of Pakistan's economy by bringing into play judicial activism began in 2006 when the privatization of Pakistan Steel Mills was rescinded by a nine member bench headed by Iftikhar Muhammad Chaudhry. The judgment was passed on June 23, 2006 and in view of that the privatization process was declared void. The Steel Mills could have fetched the state of Pakistan Rs. 21.68 billion or USD 362 million in a process that could have meant that the management control of the mills would have moved to a consortium of investors and the state would have still controlled 25% shareholding in the Steel Mills.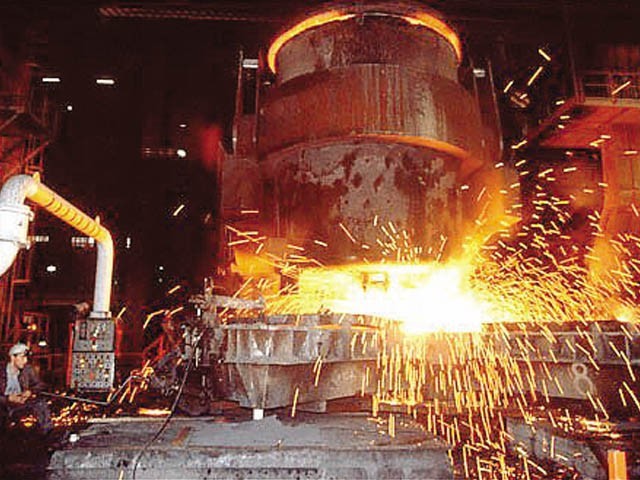 Being a nation which doesn't believe in accepting what's in black and white, rather focused on the gray areas, a number of petitions were filed to challenge the privatization. The successful bidders, which was a Consortium of Magnitogorsk Iron & Steel Works (Russia), Tuwairqi Steel Mills (Saudi Arabia) and Arif Habib Securities, could have managed the Steel Mills and based on performance could have either done wonders or let it rot. In any case, the state could have walked away with funds, given away management control of a white elephant and still maintained a 25% stake in the mills.
But it wasn't to be. Iftikhar Muhammad Chaudhry and his fellow judges struck a judgment which not just altered the outlook of the economy but most importantly completely stopped the Privatization program. Moreover, between 2006 and 2013, it is estimated that Government of Pakistan has given up to Rs. 125-150 billion in form of support to the Pakistan Steel Mills. If one was to do a simple math, instead of receiving money out of the mills, the state has had to suffer more than Rs. 100 billion loss because of the privatization being stopped. Who has borne this loss? We the people of Pakistan!
Like the case we have seen with Iftikhar Muhammad Chaudhry, the detailed judgment went into other areas which were not related to the transaction or which was out of context. For example, the judgment referred to Arif Habib being a Badla financier at the time of market correction in 2005, therefore there were some elements of doubt about his being a clean buyer! The judgment referred to many FIR's and petitions that have been filed against Arif Habib Securities and other associated businesses.
While the transaction was rescinded, the impact was as follows:
• The state lost more than Rs. 100 billion by bailing out Steel Mills on a regular basis
• The entire privatization program stopped and the state couldn't sell assets and attract FDI. Pakistan was mainly attracting FDI through privatization and as privatization stopped, FDI inflows dried up
• The entire country got a bad name as a place which cannot honor its own commitments and has to suffer contradictory judgments by judges who are themselves dubious in nature.
• Pakistan's economy suffered immensely after the global financial crisis of 2008 and leading to liquidity crisis. Till now Pakistan has not been able to approach global capital markets for Pakistan is not a preferred name and we have to rely on an IMF program
It is so ironic that this one eyed monster, Iftikhar Muhammad Chaudhry has the cheek to comment that "if we were to stop smuggling, then we do not need an IMF program". I would say that if this criminal Iftikhar Muhammad Chaudhry wasn't there, Pakistan's economy may have been many times better.
One must demand complete accountability of Iftikhar Muhammad Chaudhry's actions and his post retirement benefits be stopped in order to recover the more than Rs. 100 billion because of the Steel Mills Privatization that was declared void.
In essence, it was catalyst judgment that brought a level of judicial activism which is nothing but a big monster that has been created.
Comments
comments